Welcome to the World Cup Trading Championships®
Entries are being accepted for the 2014 World Cup Championship of Futures Trading and the 2014 World Cup Championship of Forex Trading®. These are real-money competitions based on net returns, with a minimum of just 10 round-turn trades of any size required to qualify for coveted Bull & Bear trophies, great prizes and an opportunity to join the advisory team at WorldCupAdvisor.com. 2014 marks the 31st consecutive year of World Cup Trading Championship events.
2013 World Cup Championship Awards Presentation May 9 on CME Group trading floor!
View videos from the 2013 World Cup Championship of Futures Trading Awards Presentation on the CME Group® trading floor…
Competitors vie to post the highest net return by the end of the year. Top finishers of the Championship share in these spoils…
The public can watch World Cup Championship Traders jockeying for position on a daily-updated World Cup leader board…
Visit the World Cup Trading Championships E-brochure for official rules and information on this year's competition…
2014 World Cup Championship of Futures Trading Awards Presentation Host: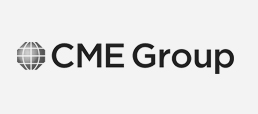 2014 World Cup Championship of Futures Trading Prize Sponsors:

Trading futures and forex involves significant risk of loss and is not suitable for everyone. Past performance is not necessarily indicative of future results.The information provided herein is taken from sources believed to be reliable. However, it is intended for purposes of information and education only and is not guaranteed by CME Group, Inc. or any of its subsidiaries as to accuracy, completeness, nor any trading result and does not constitute trading advice or constitute a solicitation of the purchase or sale of any futures or options. The Rulebook of the applicable exchange should be consulted as the authoritative source on all current contract specifications. CME Group is a trademark of CME Group Inc. The Globe logo, CME, Chicago Mercantile Exchange, E-mini and Globex are trademarks of Chicago Mercantile Exchange Inc. CBOT and Chicago Board of Trade are trademarks of the Board of Trade of the City of Chicago. NYMEX, New York Mercantile Exchange and ClearPort are trademarks of New York Mercantile Exchange Inc. COMEX is a trademark of Commodity Exchange Inc. All other trademarks are the property of their respective owners.